A Convincing Case for Home Renovation and Remodeling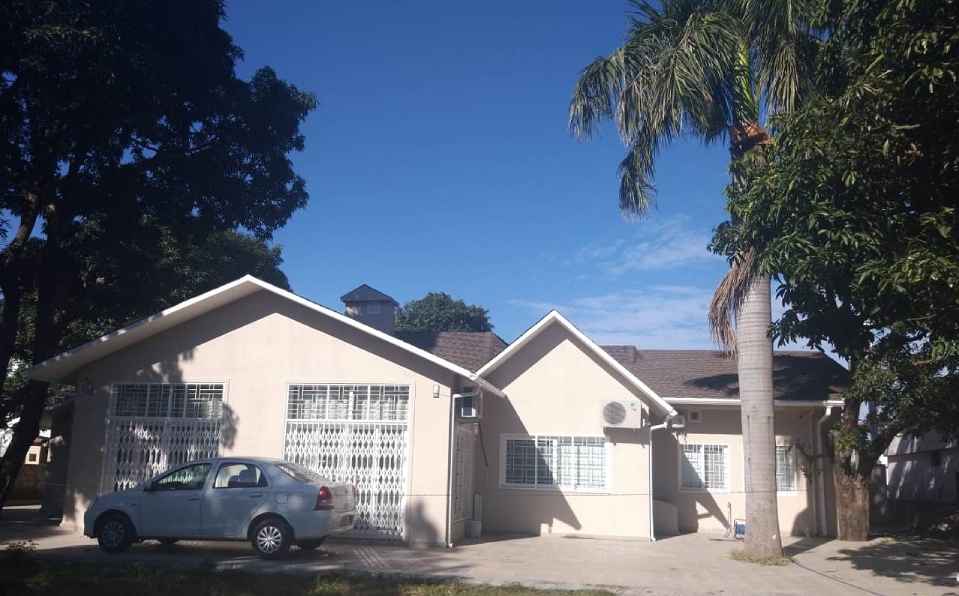 "With so much built infrastructure already available, it makes more economic sense for people to think home remodeling and ghar renovation, instead of building afresh." – Sriparna Saha.
(Image – The new Madra residence in Clement Town, Dehradun after an extensive house remodeling and renovation of the old 1930s residence. Sriparna Saha is an architect and a ghar renovation and home remodeling expert based out of Dehradun, Uttarakhand.)
Home Remodeling versus Demolition and New Construction
Effective home renovation and remodeling provide the easiest ways to home improvement. With so much built environment already available, addressing more brownfield projects vis-à-vis fresh greenfield is a quicker, more cost-effective and desirable approach to improving existing residential infrastructure in our towns and cities.
Is it worth remodeling an old home?
In most cases, old home renovation is definitely worth the time and effort. And, many times more worth the money invested. The decision largely depends on strength of the old structural elements and innovative space design. So, before embarking on old house renovation, it is important to have an old home remodeling expert to do a thorough inspection.
Often, we see an ancestral old home in our neighborhood being completely demolished to make way for fresh construction with a clean slate. Definitely, there will be exceptions when we need to put a multi-storied building in the same place. But, in most other cases, home improvement and remodeling aided by selective demolition can achieve great results at a much lesser cost and in lesser time.
Is it worth buying an old house and renovating?
Old houses are generally highly undervalued in India. The cost of renovating a house in India is generally one-fourth that of building a new house in its place. The value of a new house depends upon innovative space design and utilisation.
Seek the advice of a home renovation architect to understand the real potential of the home renovation.
Especially with old ancestral houses, it is important to evaluate the option of renovation and remodeling. With our metros and towns getting increasingly crowded and high traffic on the roads on one hand and the availability of digital technology and high Internet bandwidth (5G already available) on the other, working from residence was already evolving into a definite possibility.
How much does it cost to renovate an old house in India?
The costs of renovating an old house can be wide ranging depending upon the size of the ancestral home and the extent of home remodeling i.e, cosmetic – minor – medium – major.
While every case is unique and different, the costs can range from anywhere between Rs. 5 lakhs to Rs. 60 lakhs.
Ghar Renovation accelerated by Covid-19
With higher bandwidth, higher reliability, lower costs these days, work related video calls are common. This change has been further accelerated with Covid-19. In fact, people working from residence(s) and students studying online has become the safest and the most preferred way.
With all family members needing to be in the house and also functional, home improvement and remodeling has become more of a necessity to accommodate for all these activities to be taking place simultaneously.
Ghar Renovation Earlier
Home improvement and remodeling (more commonly known as ghar ka renovation) earlier were focused more on remodeling the kitchen and modernizing the bathrooms. But, now house alteration needs office space to be accommodated into the domestic frontiers. This needs house remodeling to focus on creating home workspaces and kitchennettes within conventional living room areas, creating multipurpose spaces that accommodate the needs of both work and leisure.
Expectations from Home Improvements
Home improvement and remodeling can help convert bedrooms into multi-use spaces. During the day, bedrooms can double up as learning nests for children who attend the online classes while night time is for relaxing and sleeping like before.
Taking this further into the kitchen, the house alteration effort needs to focus on creating a more functional kitchen with added storage spaces. A small store room within the kitchen can really help create more effective working space. Kitchen renovation needs are evolving to include multi-cooking spaces and multiple sinks. It also helps to have larger kitchen spaces to allow for more discussion and small dining spaces. Actually, the kitchen is evolving into the most happening space within the indian residence.
Ghar Renovation – A Creative Exercise
Effective house renovation and remodeling is an extremely creative exercise needing out of the box thinking combined with logical thinking to create spaces beyond what is obvious. But, if done well, house remodeling can create completely transformed entities which will take care of our newly evolved needs with a fantastic exterior and interiors with significant savings. Well worth the effort.
House Alteration and Remodeling – Process, Drawings
The process of house remodeling and home improvement needs establishing clarity through building drawings and plans. It is extremely important that the client, architect, the contractor and the workmen are on the same page. Detailed accurate drawings help us doing just that. Also, it is critical that the architect ensures this clarity through effective communication and site visits at appropriate time intervals.
An effective house remodeling and improvement, if done right, can greatly reduce building costs by eliminating decision related errors, reducing wastage of resources and cutting down on slippage of time involved.
Because of the severe constraints imposed by Covid-19, the process of change – which was inevitable – has only accelerated significantly. Now, that we have got used to working from home, renovation, preceded by remodeling will become a more common feature.
In the future, I shall be writing on the following General Blog Topics: General Blog Topics: house renovation design – house remodeling – differences between house remodeling and renovation – terms related to home improvement – building demolition – evaluating a demolition contractor – house alteration – house reconstruction – ancestral old house renovation – evaluating a remodeling contractor – house renovation costs – bedroom renovations – home workspace setup – kitchen renovation – kitchen remodeling – evaluating modular kitchen designer – modular kitchen costs – dining area/hall/room design ideas – dining area interior design – bathroom renovation – modern washroom/toilet interior design – budgeting for house renovations
My Travel Blogs : My trips to the Himalayas – Chamoli-Joshimath-Uttarakhand glacier burst – My earlier travel blogs ; My Landscape Architecture Blogs : The balancing roles of a Landscape Architect – The Science of Garden Design; Buransh (Rhododendron Arboreum) ;My Homestay Architecture Blogs: Pahadi Ghar Homestays in Uttarakhand Himalayas
About Sriparna Saha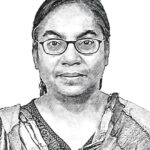 Sriparna Saha, Co-Founder, Cephalor Consulting Services, is an architect and a writer.
Sriparna is a firm believer in the option of Renovation before looking at the final option of Demolition. She is passionate about delivering projects which create value for her clients with a high Return on Investment (ROI).
With an exposure to a variety of home renovation and home remodeling projects in the Himalayan region, she has emerged into a sought after 'ghar renovation expert' in the Uttarakhand Himalayan region.
Sriparna is located out of Dehradun, Uttarakhand, INDIA.
Architect Sriparna Saha – Detailed Profile